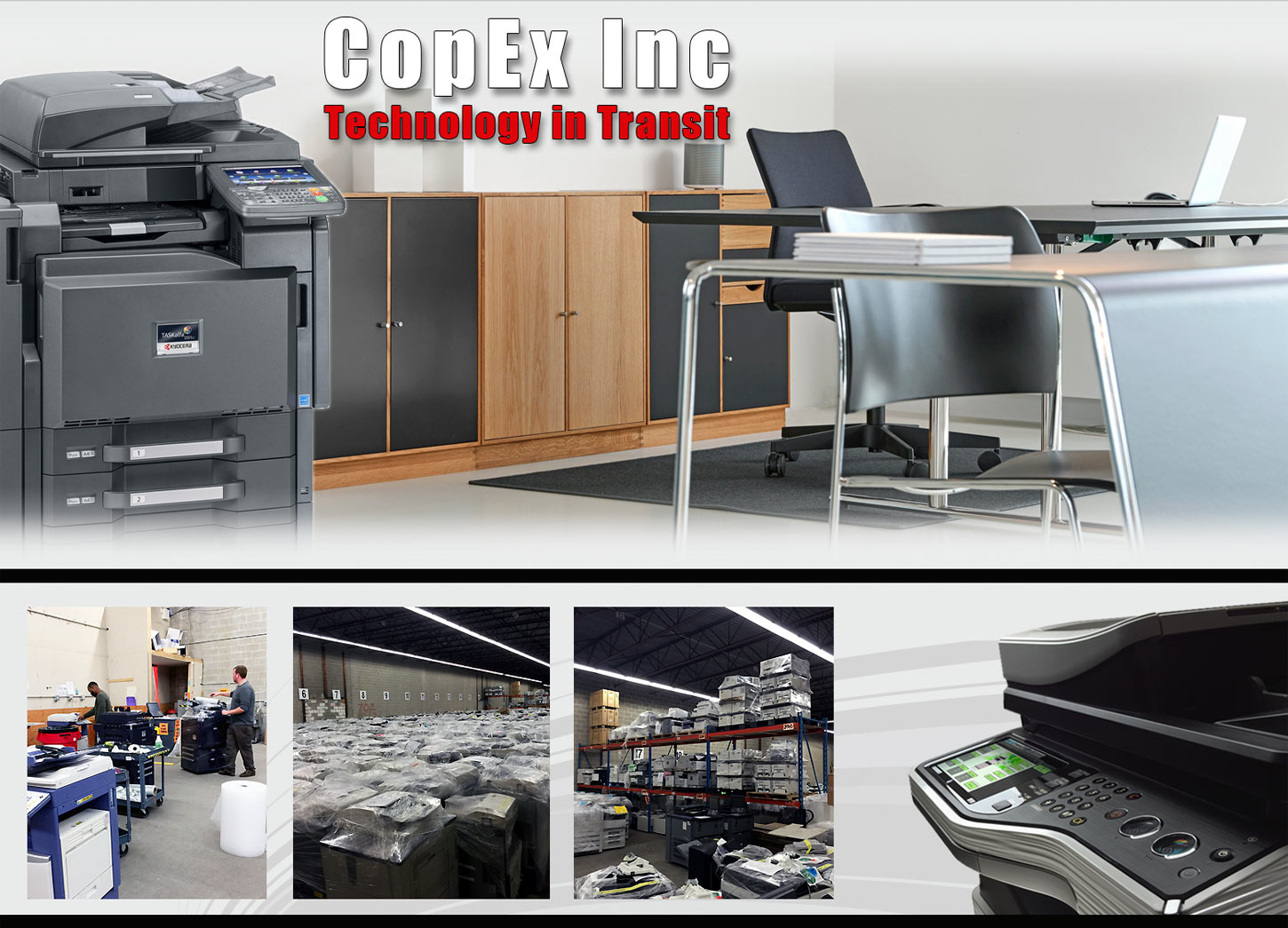 Since 1989 CopEx Inc. has been the highest quality full service copier wholesaler in New England. Headquartered in Providence Rhode Island, we service the entire world, receiving, preparing, and shipping copy machines both domestically as well as internationally. Since day one, our goal was to make the entire process of buying and selling used copy machines absolutely seamless, and thanks to that philosophy we have grown leaps and bounds (so a big and indirect thank you to all of our clients!). Please read below to learn more about our services and contact us if you have any comments or questions. Copy Machines Rhode Island | Copy Machines Rhode Island
CopEx Will Buy used copy machines and off-lease office equipment
We provide lease return shipping service at an affordable price
Ask us for fair market values on copier equipment you hope to trade in or sell
We offer a locator service to help you find the machines you need
Contact us for quote on moving your technology from one location to another
From the big conglomerates to the leasing companies right down to your local dealer; they all do business with CopEx. Shouldn't you? Copy Machines Rhode Island
Call today to find out how CopEx can help keep your business profitable at 1-888-972-6739.  
Copiers For Sale Inventory
CopEx (The Copier Exchange) has a large and ever growing inventory of copiers for sale. Click here to see our current copy machine inventory and if you are looking for something specific that we currently do not have then please give our team a call at 1-888-972-6739. With our constantly changing copier inventory there is a great chance that we may have your photocopier coming into our warehouse. We can always add you to our database and notify you the moment your preferred copier becomes available.  As always please reach out if you have any comments or questions!
COPEX, INC. WORKS WITH DOZENS OF TECHNOLOGY BRANDS INCLUDING…